Christmas in Rome is magical. While large, gorgeous trees adorn the front of the Colosseum and St. Peter's Square, twinkling lights and kitschy decorations cast cheerful vibes throughout the city.
No wonder, Rome transforms into a winter wonderland and a stroll through its Christmas markets is one of the best ways to soak in the festive spirits. Rome's Christmas markets are popular, pretty and atmospheric. Besides, they are perfect for getting acquainted with the city's culture, traditions and delicacies. Read on to discover the 4 best Christmas markets in Rome:
Piazza Navona
Rome's iconic Piazza Navona turns into an expansive Christmas bazaar every year from 2nd December to 6th January – expect dozens of local vendors selling classic holiday goodies and gifts, live street performances and an enormous nativity scene right at the centre of the square. The illuminated carousel also adds some fun to the atmosphere.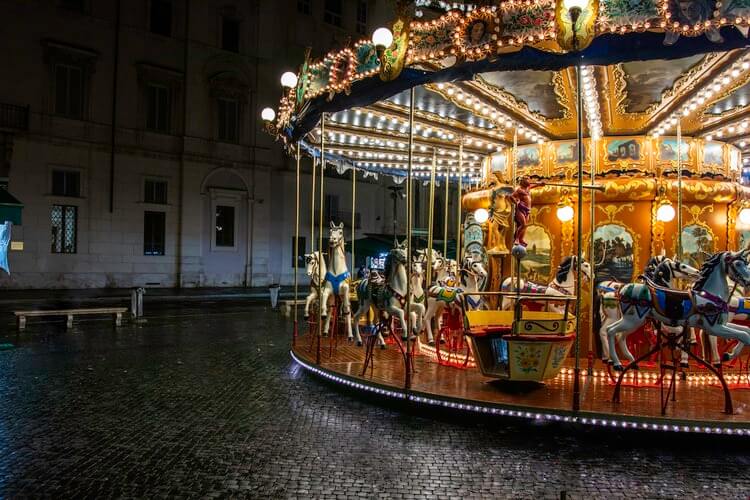 The stalls laden with artisanal crafts and delectable treats, surrounded by remove Bernini's Fountain of Four Rivers, Saint Agnese Church and Pamphili Palace, surely make for an incredible shopping experience!
The market usually opens at 10 AM and lasts till 1 AM on weekdays and 2 AM on weekends.
Mercato Monti
For vintage vibes, head to the Mercato Monti. In December, this indoor posh market expands in size and dedicates two floors just to promote more than 50 young artisan designers and talents.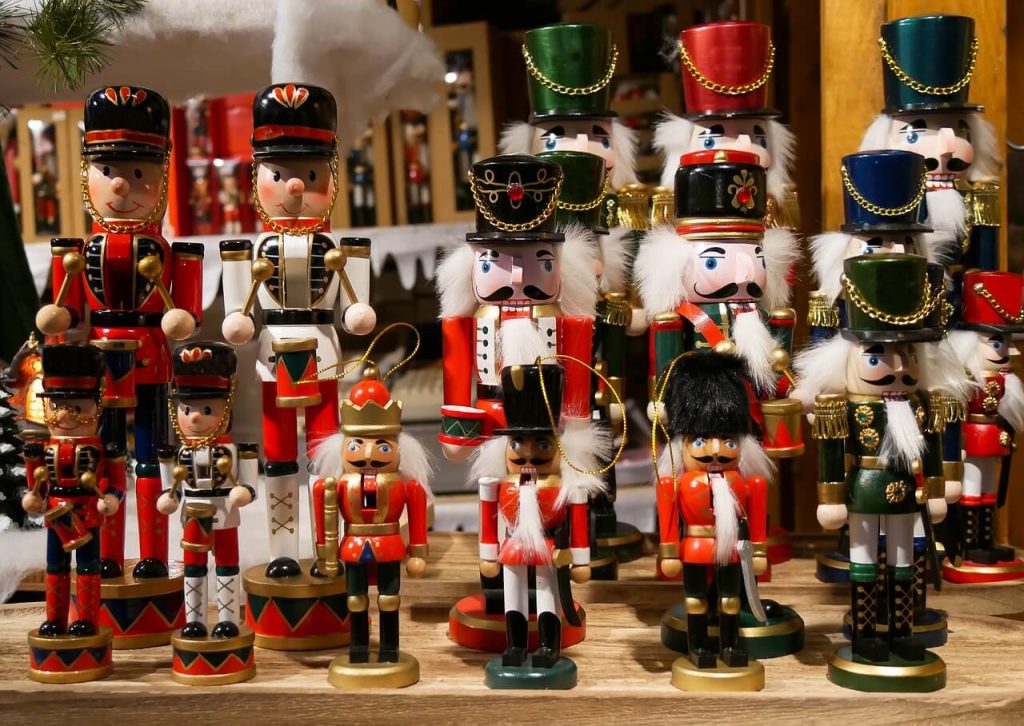 Browse through a collection of statement clothes, bespoke accessories, quirky collectibles, illustrated prints and antique jewellery and pick eccentric gifts for your loved ones. Some of the artworks and illustrations by dynamic artists are incredible.
Piazzale Ankara (Flaminio Stadium)
Every year, from 10th to 13th December, Piazzale Ankara houses a charming Yuletide market replete with lights, baubles and a Christmas tree. Wander around and discover plenty of stalls filled with delicious foods, gleaming decoration and handmade goodies.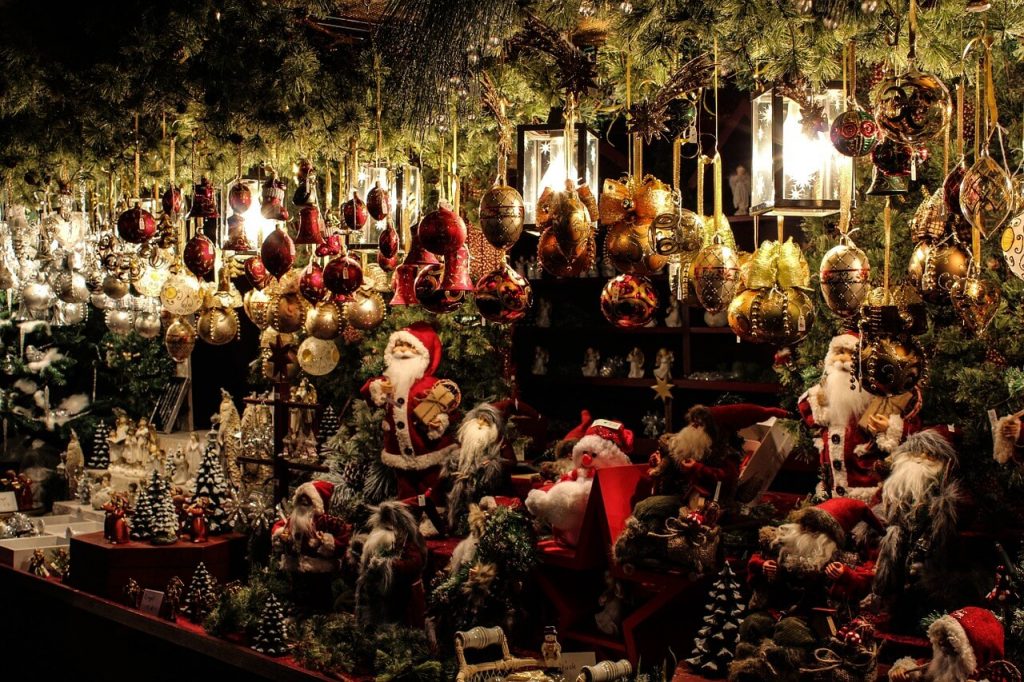 More than 150 local artisans and vendors participate in the festivity. Plus, a charitable organization plays a significant role in setting up this market. You can leave festive gifts and food baskets for the less fortunate souls, including the elderly and children. After all, the best gifts are those that you give to others!
Piazza Caprera
For a less renowned but more intimate Christmas market, visit Piazza Caprera. With an array of stands brimming with authentic Roman delicacies, lights and decorations, this market is a local favourite.
Saunter through the stalls and check out an exclusive assortment of gastronomic delights, including Panettone and Struffoli, a Neapolitan delicacy made from deep-fried balls of dough caked with honey. Unsurprisingly, the food scene here is divine.
Wondering how to spend Christmas in Rome? Look no further; our best family tours in Rome guarantee you an experience of a lifetime. A team of experts at Vatican Tours make sure you encounter minimal crowd and admire the masterpieces all by yourself. Get in touch today!
READ ALSO OUR NEW UPDATES