2020 and as of yet, 2021 have been a nightmare for travel and tourism; amongst many other sectors. However, we are gradually moving forward in these unprecedented times with hopes that the 'new normal' will be similar to life as we remember pre Covid-19.
In this short article, we will look at how Rome re-opened to visitors in the summer of 2020, and what we can expect for the summer of 2021.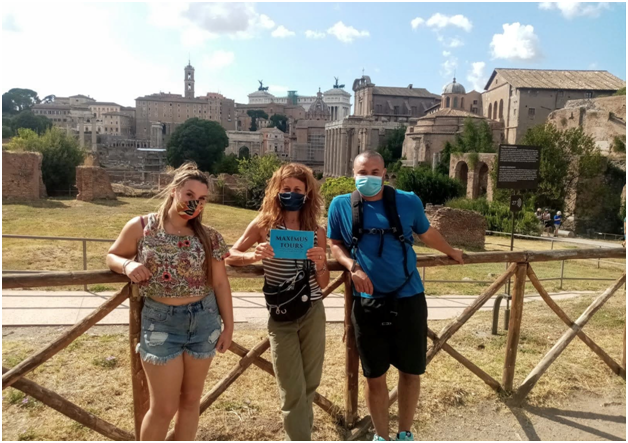 In June of 2020, the city of Rome began to re-open as the lockdowns and restrictions were lifted. The majority of sites such as the Vatican Museums, the Colosseum & Roman Forum, and most other national galleries we open for travellers and locals alike. However, strict rules were put into place to make sure that the sites were safe for visitors. This included very limited entrance time and slots, temperature checks when entering sites, social distancing and of course, obligatory mask wearing when indoors or when distancing is not possible.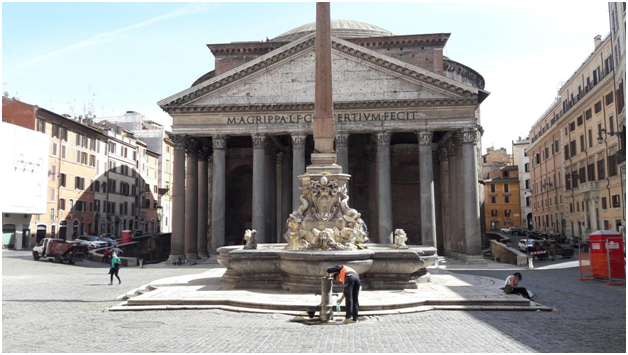 If you were lucky enough to have visited Rome or the Vatican in the summer of 2020, it was probably an amazing experience. The touristy hotspots were virtually empty and you could explore the beautiful streets of Rome without the crowds. It was a great opportunity to take family photos without being surrounded by thousands of other visitors. Tour operators and guides, as well as hotel & restaurant staff and shop owners who are generally already accommodating, would treat you especially well because they were so happy to have your business during these hard times.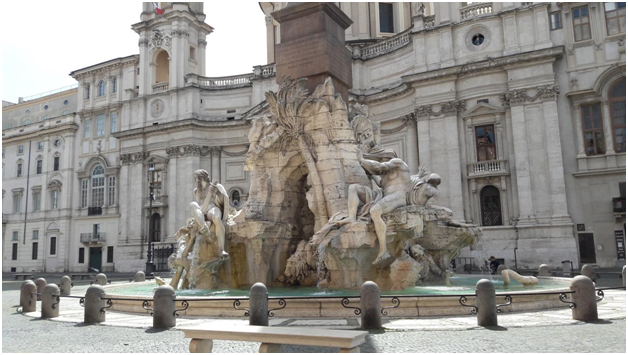 Tourism in Italy did return slightly in 2020 with mainly visitors and families from other European countries. However when the summer months were coming to an end, the number of new cases began to rise once again, and once again, everything came to a halt.
With case numbers in Italy beginning to drop, in February of 2021 the sites have reopened to visitors but again virtually empty as there are hardly any tourists in the country. So, if you are looking to experience Rome and the Vatican and all their amazing sites during this (hopefully) once in a lifetime pandemic, here are some pointers you must keep in mind before you plan a trip and for once you arrive into Rome.
First and foremost, you should check out Italy's Minitry of Health website for news and updates on travelling to and from Italy. Here you will find the most up to date rules and regulations that are in place for travellers, it would help you to get a clear view of the situation and help you plan accordingly.
Visit the website or contact us (your tour operator) to gather information regarding what to expect during a tour, what changes have been introduced and how to go about getting the most out of your visit.
Expect social distancing whenever possible, and expect that the sites will be organized so that visitors are able to distance. Although, as we have experienced from 2020, this will most likely not be difficult with the lack of visitors at the prime attractions like the Colosseum or the Vatican Museums.
You will most likely have your temperature checked before you are allowed to enter all and any sites or museums.
You will be asked to sanitize your hands frequently when entering stores, supermarkets, sites and museums.
You will be expected to wear a mask at all times when in public, inside and outside.
If you are planning a tour of the Vatican City then you must know that the museums have a very strict entry time which helps to distance its visitors so it is important to be punctual.
It is best to book as much as you can in advance and online in order to help you stay safe and avoid unforeseen hassles or waiting times that may arise due to covid restrictions and limited availability.
If you are travelling with a family then it is important to figure out transport once you arrive in Rome. Taxis also have a limited capacity where all passengers must be in the back seat so if you have more than 3ppl in your family then you will need to order a larger van taxi, or use other means of transport. Public transport is available and currently running as normal.
Here are some tips to help you get the most out of your trip.
Visit sites around lunch time, when Romans are at work, or eating and not walking the streets. This will truly give you the best opportunity to see the sites with no one else around.
Take advantage of Rome's new outdoor seating initiative. Rome has allowed bars and restaurants to claim public space surrounding the establishment which helps people keep distance while being outside. Even in the winter months, Rome is not very cold so you can sit outdoors almost year around. Now with this new initiative, you can enjoy amazing views with your meal which were never available before.
Search out the most sought after restaurants and make a reservation. With the lack of visitors, many of Rome's top restaurants have now become accessible, without reserving months in advance. This is a great time to fill your belly.
Enjoy the city's new bicycle routes and streets lacking trafic. Like many European cities, Rome has invested a lot of money into bicycle paths throughout the city during the pandemic. Also, with Covid keeping many people at home, the usually busy streets have far less traffic which makes it a great and safer time to explore by bike, or scooter for that matter.
It seems that we still have some time to go until we get back to life as we once knew. It is necessary to take precautions to stay safe and keep each other safe, however it is still possible to visit Rome and the Vatican with your family for an amazing once in a lifetime experience, while keeping yourself and loved ones as safe as possible.