A visit to Rome is as much about exploring the popular architectural marvels as it is about escaping crowds and finding a pretty little corner down the alley that's quiet and isolated. The Eternal City has a surprising number of hidden treasures. Here's our rundown of the city's most beautiful yet undistinguished streets and secret alcoves:
Piccola Londra
Flanked by colourful Liberty-style houses featuring manicured private gardens and fences, Piccola Londra is an absolute treat for the senses. Though the actual name of the street is Via Celentano, the locals prefer calling it Piccola Londra meaning 'Little London'. 
Architect Quadrio Pirani designed the private road at the beginning of the 20th century under the guidance of Mayor Ernesto Nathan. And since then, it has been luring offbeat travellers who want to get a dose of Notting Hill-meets-Mary Poppins vibe.
Quartiere Coppedè
Located in the Trieste neighbourhood, Quartiere Coppedè is nothing short of a fairytale setting. It is whimsical and intriguing in every way possible. Expect a peculiar outdoor chandelier at the entrance of the district, a fountain with elaborate sculptures of frogs and an array of Neo-Baroque buildings teeming with rustic charm.
The exclusive quarter houses around 40 buildings, each exuding architectural influence ranging from Greek to Gothic to Medieval to Baroque. No wonder, the district is an incredible medley of fanciful inspiration and spontaneous artwork. Thus, a must-visit!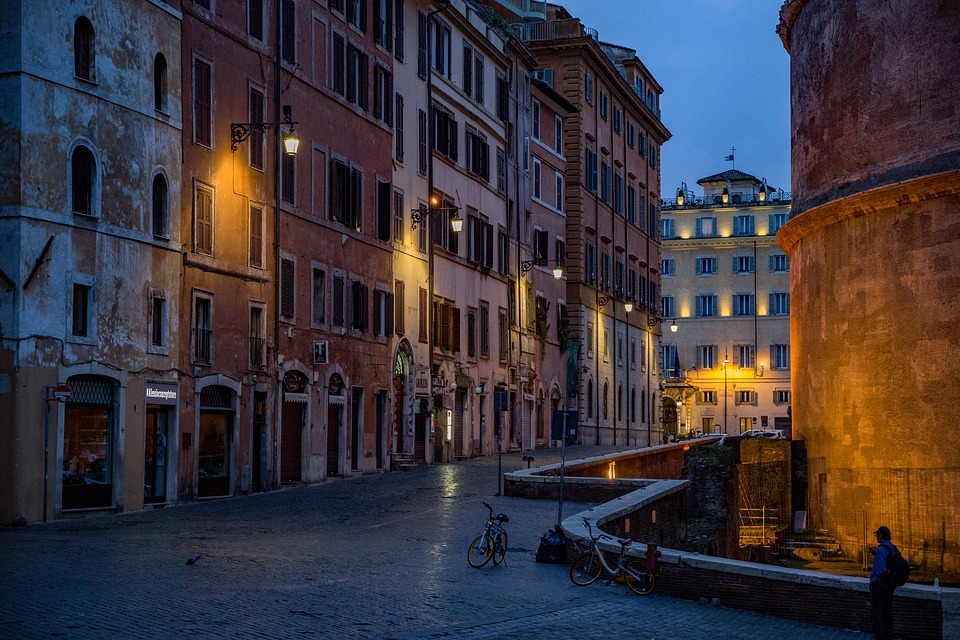 Via Piccolomini
Situated behind Villa Doria Pamphili Park, Via Piccolomini is one of the best spots to enjoy optical illusion in Rome. From this unassuming street, you can gain a fascinating new perspective on the St. Peter's dome. It is best viewed on wheels; being in a moving vehicle (car, bike or scooter) enhances the effect of the illusion.
Once you arrive at the end of the residential street, don't forget to take picturesque shots of the Cupola. The magnificent dome with a little curve in the horizon creates the best optical illusion worth savouring.
Quadraro
A tight-knit district in southeast Rome, Quadraro is an artist's paradise. Thanks to David Daivù Vecchiato's M.U.Ro. Project (Museo Urbano Roma, i.e. Rome's Urban Museum): inspiring Street Art and graffiti covers every exterior wall of the neighbourhood transforming certain areas into amazing open-air museums, especially those that are at the outskirts.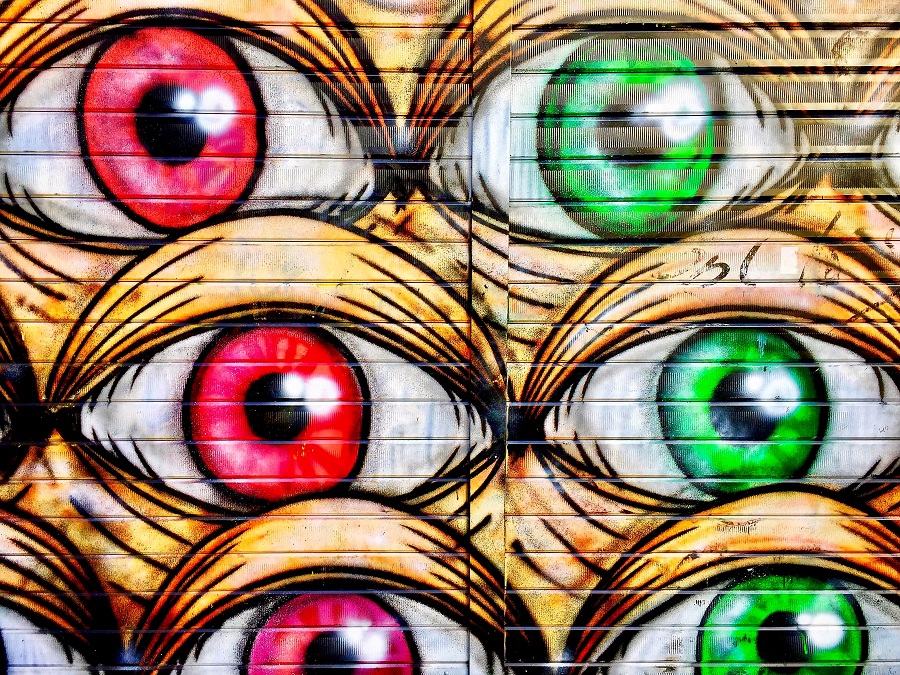 M.U.Ro. project is ever-evolving and new graffiti works and murals are being added each day. Alice Pasquini, Gary Baseman, Jim Avignon and Daivù are some of the most prominent artists whose works of art are on display here.
End Notes
Rome's best-kept secrets are captivating beyond measure. However, they can never replace the overwhelming charisma of the popular ancient sites like the Colosseum, Trevi Fountain and Pantheon (best explored with Vatican Tours). We offer a host of 5-star rated tours and our Vatican & Colosseum Tour is a bestseller. For more information, drop by our website today.
READ ALSO OUR NEW UPDATES