Vatican City is undoubtedly one of the most favored destinations for tourists. It houses the biggest share of all the artistic and sculptural works that Rome takes pride in.
The famed Vatican Museums or Musei Vaticani as it is known in Italian, annually records a whooping 6 million visitors. The number of visitors climbs as high as 30,000 per day during the high season. This has recently caught the eyes of the museum management and they are now inclined to set a maximum number of people coming in each day. However, with our premium Vatican Tours, there is no doubt that you can get tickets and enjoy a memorable trip to Vatican City.
Through the Vatican Museums: Some of the Must-See Sights
The Vatican Museum hosts around 70,000 artworks, making it one of the largest in the world. Though the museums are distinguished for the pristine Sistine Chapel, Raphael's 'The School of Athens', 'Laocoön and His Sons' and similar masterpieces, there are countless other sights which you should not miss on your Vatican museum tour. For this reason, we compiled a list of a few sights you must take in on your first visit.
The Spiral Staircase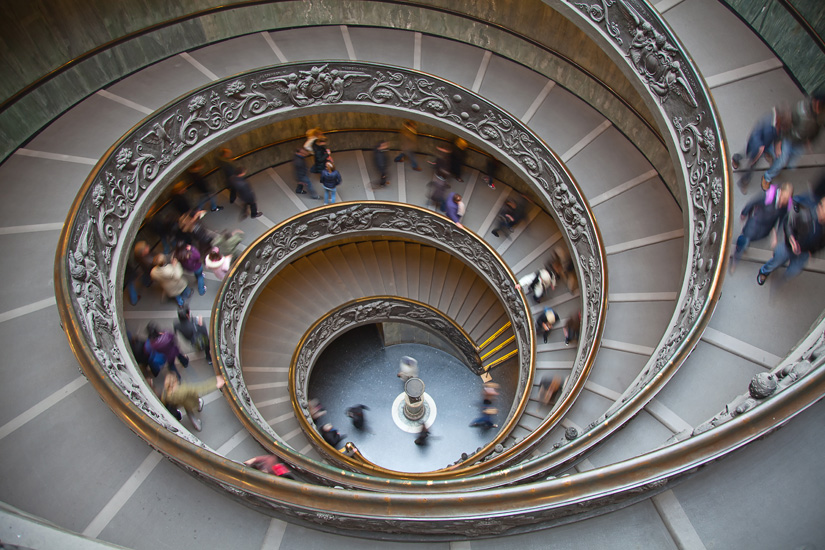 The Spiral staircase, also known as the Bramante staircase, will certainly leave you astonished with its enormity and the unique double helix architecture. The Vatican Museums are home to two such staircases. The original was built by Donato Bramante back in the year 1505, which was designed as a passage for Pope Julius II, the founder of the Vatican Museums, to enter his private residence.
This celebrated structure inspired the design of another staircase built by Giuseppe Momo in 1932, which you will find inside the Museums.
The Pinacoteca
Among the famous art galleries of the Vatican Museums, the Pinacoteca is perhaps the most under-rated one but no less spectacular. As soon as you climb up the escalators at the entry, you will find the Pinacoteca on the right-hand side. Don't miss it because it houses Caravaggio's Deposition and Raphael's last work Transfiguration along with some other treasures.
The Gallery of Maps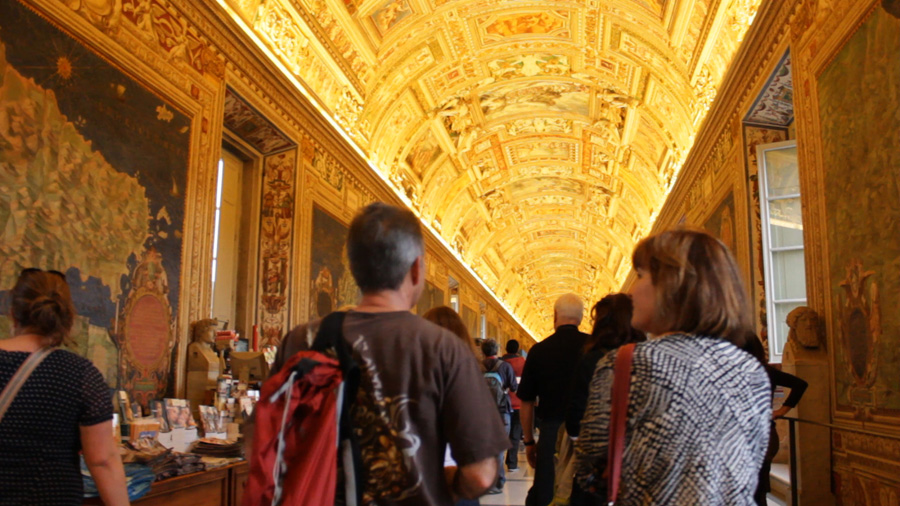 Sprawling along an impressive length of 120 m, the Vatican Gallery of Maps is a remarkable geographical feat: 40 panels of frescoes depicting the topographical maps of Italy by Ignazio Danti. Besides, the ornate ceiling painted by the contemporary Mannerist artists will surely take your breath away, making the Gallery of Maps a noteworthy sight inside the museums.
Check out the Best Vatican City Tours: Through The Facts And Figures to get insight into the Vatican City before you plan your tour.
So, what are you waiting for? Visit Vatican City now and soak in the grandeur!
READ ALSO OUR NEW UPDATES