Rome, a city where antiquities mingle with modern life so effortlessly, never fails to please our eyes and warm our hearts. With breathtaking works of art beautifying every street, square and sidewalk, a stroll through Rome's cobbled paths may feel dreamlike to many; so magical and unique it is.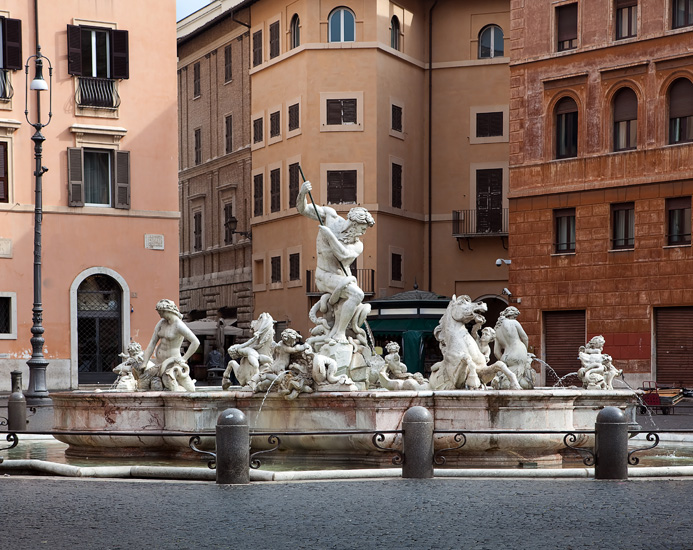 Morning, when sunrays light up the magnificent architecture, is no doubt a great time to go out and explore the Eternal City. However, another good time to experience all that this city has to offer is early evening. An evening tour in Rome reveals a different mood of the city altogether. The people are at their peak energies, the streets buzz with sounds of enjoyment and Rome's ancient structures look magnificent bathed in soft yellow light from streetlamps.
Roman Piazza
The city is home to several forums. They intersperse the rhythm of the winding back lanes and by-lanes and serve as gathering hubs for locals and tourists alike. Piazza Navona, one of the most popular and busy squares, is a must see during your Rome evening tour.
The first thing that's likely to strike you is the uncommon shape of Piazza Navona, which is oval shaped unlike others that are square. Standing at the centre, one can see stunning sculptures all around; and with these are associated some fascinating pieces of history. The oval shape itself reveals the glorious times gone by. This town square follows the shape of the stadium build in 1st century AD during the rule of Emperor Domitian. It was a public arena used for sporting events as well as vocal art competitions. Even after all these centuries, the square serves the same purpose– to provide entertainment for the public.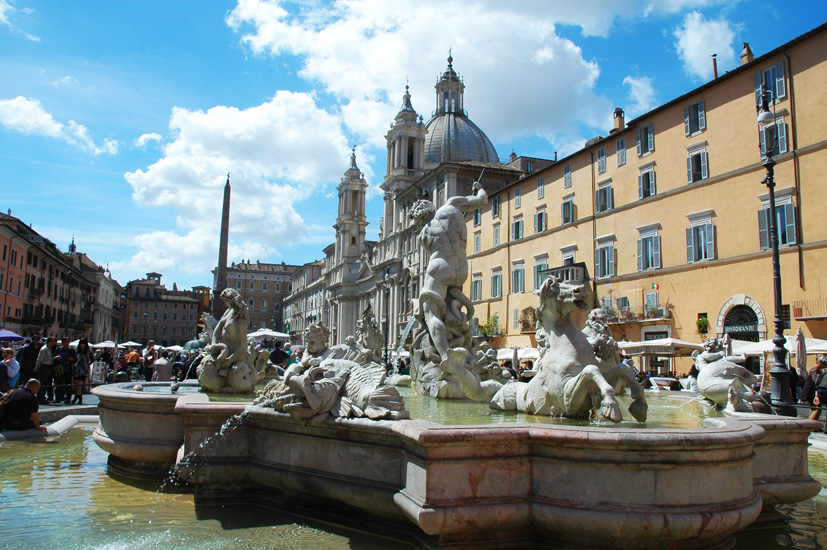 Some of the most dominating structures in this forum are Fountain of Four Rivers created by Bernini, Church of Sant'Agnese by Borromini and the Obelisk– an Egyptian wonder build by Roman rulers. Bernini and Borromini are regarded as the greatest Baroque sculptors of all time. The city has modernized in every aspect, but beautiful Baroque sculptures by these great men lend it an old world charm.
Fun n Frolic
Looking around the square one can see a series of interesting events. The square is lined with painters and artists busy drawing portraits or creating caricatures! Apart from that, there're myriad hand painted pictures of Roman landscapes; these may serve as good gifting options for friends and family back home. All around people are busy clicking pictures, there's live music sometimes and small eateries and cafes dot the streets around. That being said, to taste healthy and authentic Italian flavors, it's best to visit places frequented by locals.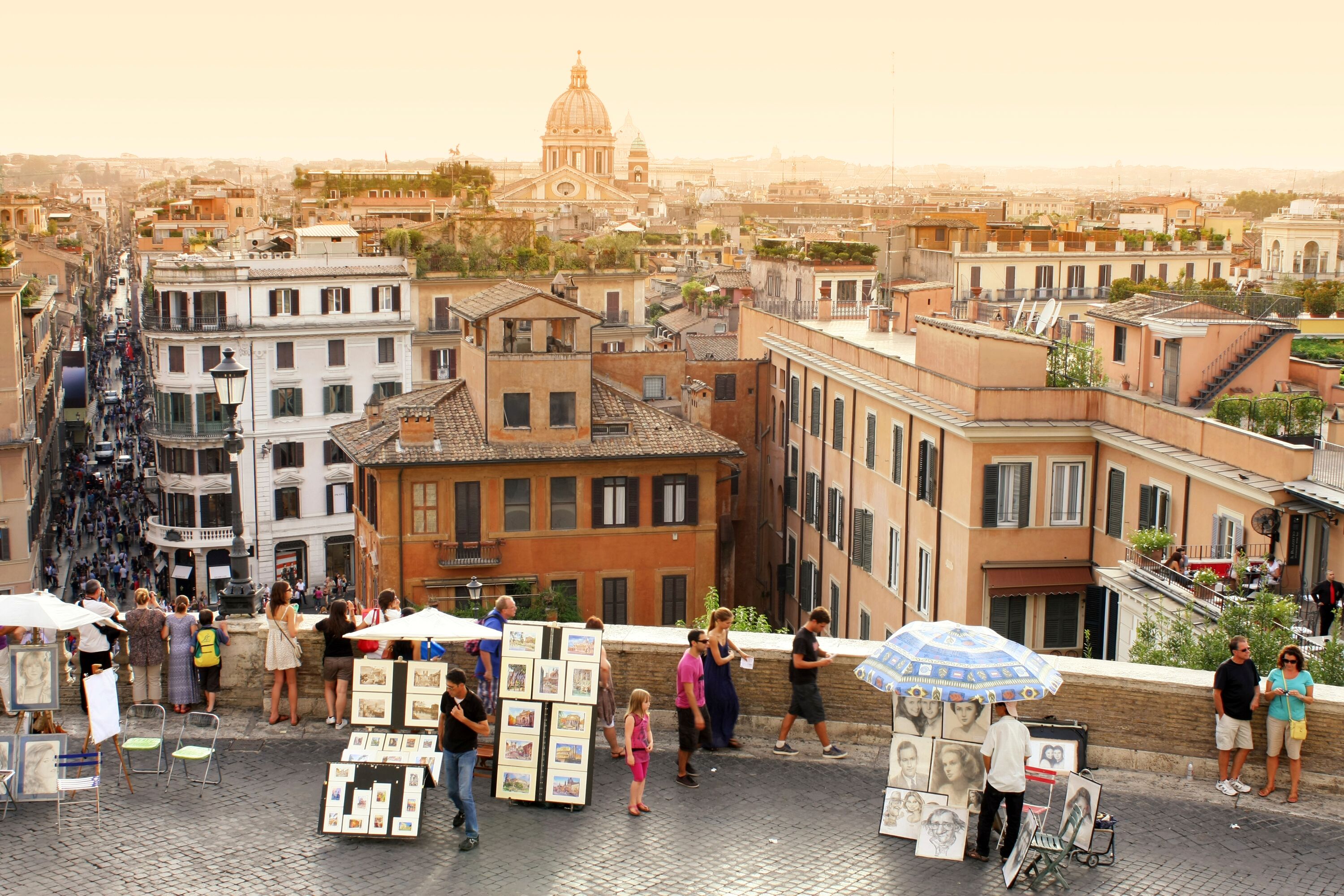 Into the meandering streets once again, you'll see plenty of shops and kiosks lining the streets, including wine parlors and pizza and gelato counters. The gorgeous gelatos are must-haves here! Especially if you're travelling with kids, then the best family tour in Rome remains incomplete without treating your children to ice-y delights!
Divine Wonders
While wandering through the city lanes, remember to check your maps from time to time because there are plenty of architectural wonders that you don't want to miss. One such wonder is the Pantheon that has managed to survive several attacks, although many other Roman monuments were destroyed. Originally, it was built as a Pagan temple where all Gods were honored. But during the middle ages it was transformed into a church to prevent its destruction.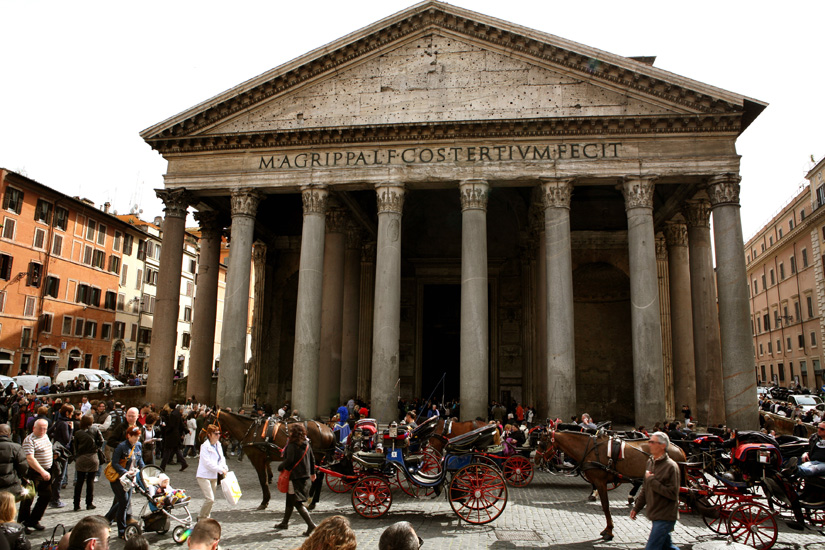 Rome Once Again!
Lastly, la dolce vita for an evening must be ended with a wish to return to this charming city once again. The Trevi Fountain is always populated with enthusiastic visitors and is one of the most remarkable spots not only in Rome, but in the entire world.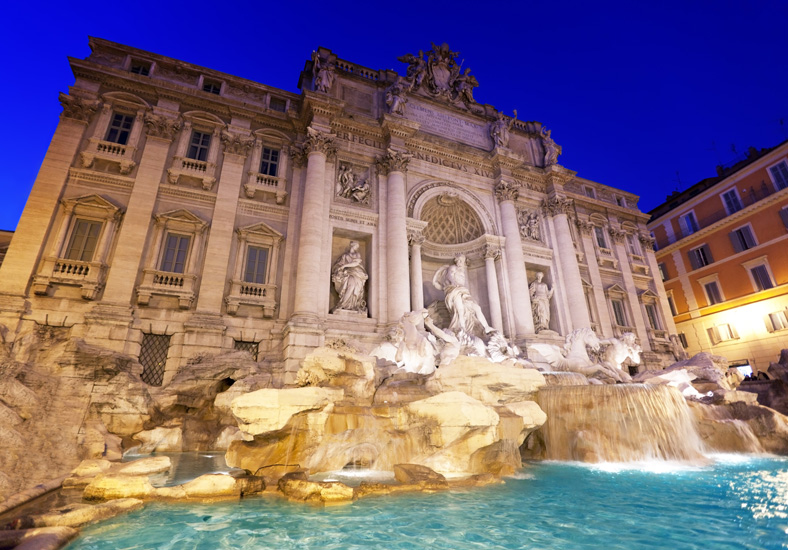 As per traditions, a coin must be thrown over your shoulders to ensure your return to Rome. And we at Vatican Tour are always eager to receive you. Whether it's your maiden visit to Rome or one of your many, we make sure you take back an unforgettable experience each time.
READ ALSO OUR NEW UPDATES