Italian cuisine is known and adored across the globe for its rich aroma, mouth-watering flavours and texture, and not to forget, the Insta worthy opportunities. Working your way through a scrumptious pizza made with the freshest ingredients, or devouring a perfect plate of Carbonara Mezze Maniche, can often be moments cherished more than those spent walking through the beautiful streets in Rome. And if that sounds like you, then you will want the complete experience.
Your perfect foodie trip to Rome: Here is a quick guide
If you happen to have been checking out our Special Offers on Vatican tours, then you should know that there are many organized ways for visitors to Rome to get yourself acquainted with the local food scene. You could join a class to learn how to make your favorite Italian delicacies from scratch, you can join a food tour which goes through some of the most popular restaurants, trattorie and eateries in the city, you can even visit the house of a local and have them prepare a whole 6 course meal for you. Or, you could simply eat your own way through the city.
Eat as much pizza as you can
No Italian culinary experience can ever be completed without pizza being a part of it. So, make the most of it and try to sink your teeth into the many different types of pizzas that Italy has to offer.
For example, if you get a round pizza from a restaurant or pizzeria then you will notice that they are different in every restaurant. Romans generally prefer a very flat pizza, where the crust snaps like a cracker when folding it. In Naples where pizza originated, they prefer a thick crust pizza, known as pizza alta or 'high pizza'. This dough is fluffy and elastically, much more similar to what you may find in your country.
If you visit a 'pizza al taglio' (cut by the slice) then you will find many different types of square pizzas ready and waiting. You can tell the pizza maker exactly which, and how much of each pizza you want and take it to go. In these types of pizzerias the dough is different everywhere you go so it is important to try them all.
A great way to try them all is to graze all day long. There are 'pizza al taglio' all over the city so pop your head in, if there is anything you are interested in then get a small slice to taste. If you like it, get another slice!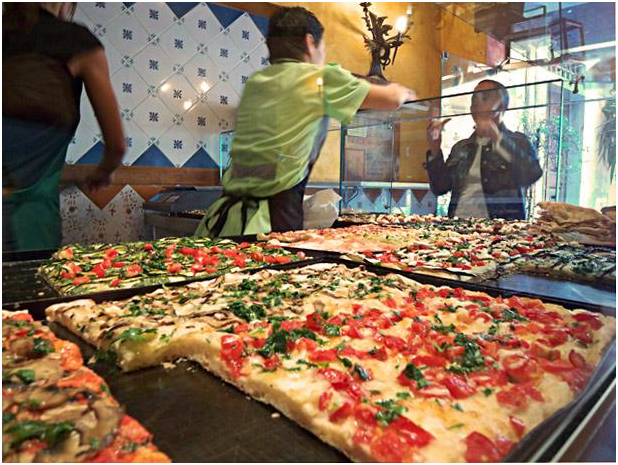 Here are some suggestions to try some of the best pizzas in Rome.
Suppli Roma – This very small (takeaway only) eateria is located in Trastevere and offers a nice selection of classic Roman 'street food'. However, if you are there only for the pizza then you won't be disappointed with their red pizza marinara, matched with a perfect crunchy crust.
Alice Pizza – Unlike the recommendation above, Alice offers only 'pizza al taglio'. The very first location which opened is just outside of the Vatican walls and is known to be a popular spot for Swiss Guards and Vatican staff alike so don't be surprised if you see a group of nuns stuffing their faces on the steps in front. This is a great place to stop for a quick bite to eat before or after touring the Vatican City.
Pizzeria da Baffetto – If you want to taste a typical Roman pizza at an honest price, while being right in the heart of the historical center of Rome then you won't go wrong with da Baffetto. Very thin and crispy, but always delicious.
La Gatta Mangiona – is a great pizzeria if you wish to try the classical Napolitan style thick doughy crust pizza. The offer all of the classic toppings but they also have pizzas with very unique toppings, like the 'Hop Hop' pizza which has tomatoes with hops, buffalo mozzarella, lemongrass oil and lemon peel.
Learn your Pasta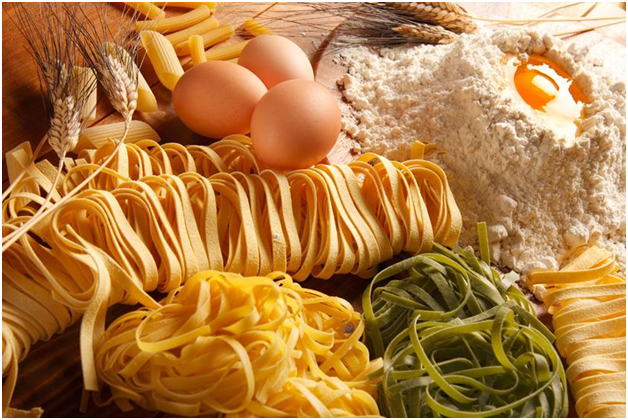 Did you know there are around 350 different types of pasta noodles? It may be unlikely that you will have the chance to try every type of pasta, so it may be a nice idea to see (and learn) how pasta is made, and then get the lowdown as to which noodle is to be matched with what sauce. Pasta making is a fun activity usually done in a group so it is a great way to fill your belly, and make some new friends.
Share your pasta
A plate of pasta is usually a full portion meant to fill you up. So if you want to taste as many different noodles and sauces as possible then it is important to share with the person you are dining with. You can always tell the waiter that you are splitting the dishes so they will come with extra plates, or even divide the plates for you. This way you can order 2 or more plates and spread the love.
Visit the areas of Trastevere or Monti when the sun goes down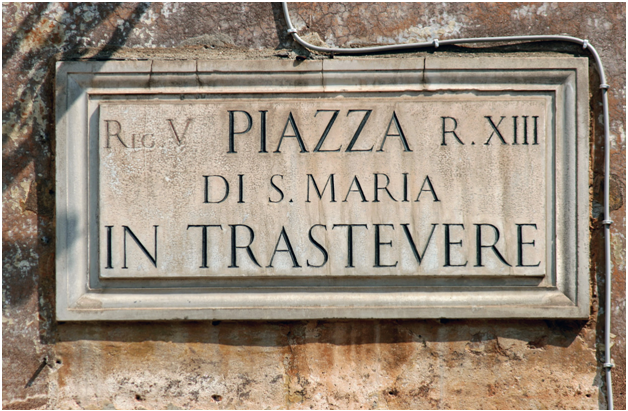 Trastevere and Monti are two little lovely neighborhoods in Rome, both very similar small cobblestone streets and full of restaurants, street food eateries and wine bars making them a great place to explore Rome's culinary scene at its core.
Trastevere itself is a residential neighbourhood so it is popular amongst couples and families alike. A tour through Trastevere would be one of the best family tours in Rome but another great thing about this neighbourhood is that it offers many great restaurants, accessible to everyone, at any price range. If you wish to eat in a Michelin Star restaurant with your fiance, no problem. But if you would prefer to eat a traditional bowl of Gricia pasta with your family of 5, without breaking the bank then this is also possible.
Know your wines and your grapes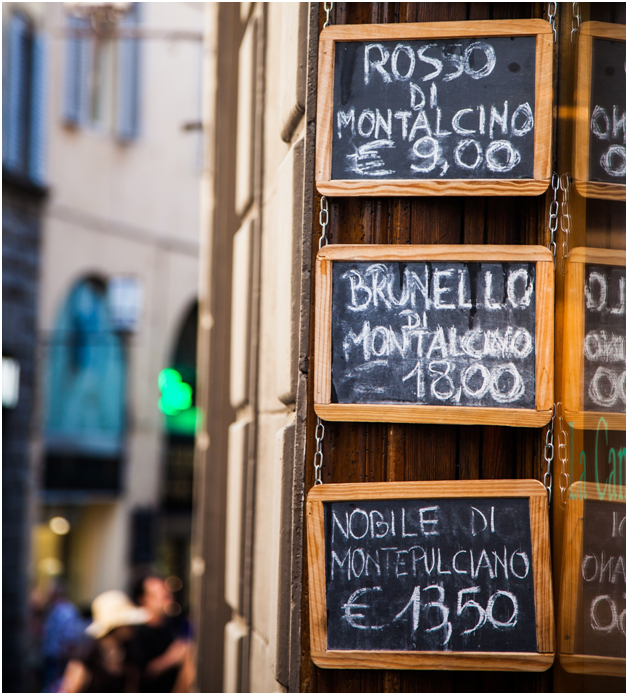 Your pallet may not be fully satisfied without a short trip into the Italian countryside to taste some delicious wines, amongst other things. Tuscany is generally what first pops into mind when talking about Italian wine, but the surrounding hill towns of Rome also have some great vineyards with fantastic wines.
Many vineyards also have onsite restaurants so you can go for a tour of the vineyard and wine cellar, a wine tasting followed by lunch. These experiences usually include a food and wine pairing where you learn which wine goes with what food. Casal Pilozzo is one of these vineyards who have a lovely selection of wine which you can taste while touring and eating lunch on their beautiful property.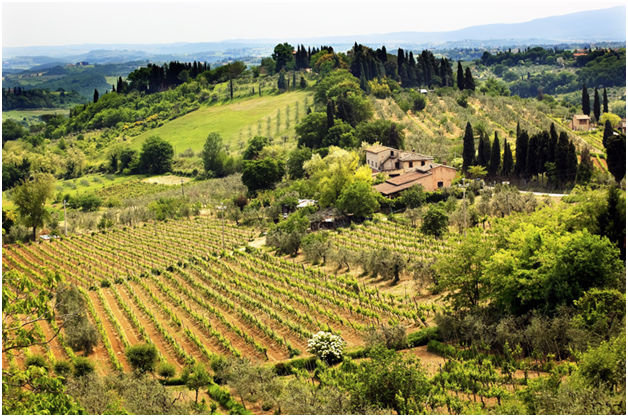 If you do not have your own transport then another great way to experience the countryside and all it has to offer is to join a wine tour organized by Old Frascati Wine Tour. Their fun guides bring you for a visit through the town of Frascati followed by a tour of a vineyard and tasting, followed by lunch and of course, more wine!
We hope you like the suggestions above, but, when in Rome it is best to follow your nose and your mouth as you will most often not be disappointed.