Ancient Romans and their bath houses have gone hand in hand since as early as the 2nd century BC, when the Stabian Baths were discovered in Pompeii. The people of Pompeii even installed the first known hypocaust below their bath houses so that the water in the baths, and the bath house itself was nice and warm.
Ancient Roman bath houses then became very popular across the whole of the Republic and were free of charge for all and any Roman citizen. These bath houses became places of both physical and mental well being; with hot, cold and steamed spas with perfumed oils, fitness centers, and libraries, amongst other things. Ancient Romans believed greatly in ''Mens sana in corpore sano'' which translates from Latin into, "a healthy mind in a healthy body".
The ruins of the ancient baths in Rome, show us how they loved to pamper themselves in these luxuriously and often gigantic baths houses. So, why don't we take a leaf out of their book and enjoy a spa day in Roma, after your tour of the Vatican.
So, to save your time we have compiled a list of amazing spas scattered along the beautiful streets in Rome. So, in between pounding the cobblestone streets of Rome and the Vatican, you should give yourself a couple of hours to fully rejuvenate, to start the next day with a burst of fresh energy.
Rome is home to some fantastic spas where you can relax, refresh and recharge, from ambiance to exclusive services, these spas offer a wholesome experience so after booking your vatican tour online, do check out these spas too.
Kami Spa
Pure indulgence would be the word you will be thinking of as you step foot in this spa. Housed in the St Regis hotel, this spa is just perfect for you as it is situated near Trevi Fountain. So, once you are done with your Tours of the Trevi Fountain, you'd just squeeze in here to let your hair down. This grand Asian spa, has some tempting options available for you in the form of Japanese Shiatsu, Tibetan Hot Stones therapy, Mandi Lulur body wrap only to name a few. Do opt for the jacuzzi experience as it would be just the thing you need after a long day, this place not only has steam baths but, monsoon showers as well. Go for a Balinese Palm massage and as you feel relaxed, apply a hair mask. They offer some exclusive packages, choose wisely, and get massaged, scrubbed, wrapped, and pampered.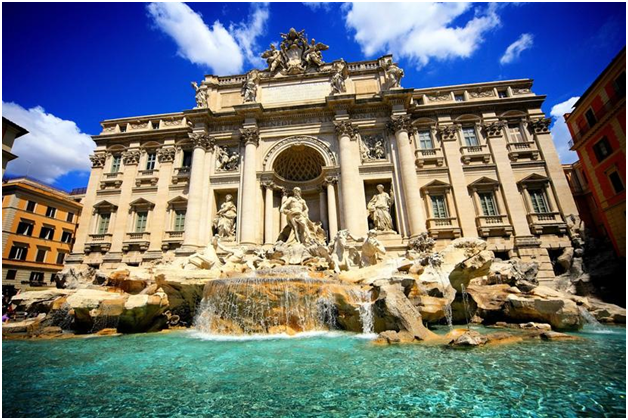 Caschera Spa
Nestled in Palazzo Montemartini a boutique hotel, which believe it or not, is situated near the site of Emperor Diocletian's bathhouse. Call it pure coincidence or, a pure legacy of luxury, this spa soothes your mind, body and soul with its exclusive services. There is jacuzzi, with hydrotonic indoor heated pool, sensory showers, sauna, you would need to spend an entire day here to experience it all. In between soaking yourself do take time out to sip some herbal tea. Then you can head out to the salt room, check out the Turkish bath on your way or, even better swim against the tide literally! You also get body scrubbing and mask treatment here. So enjoy!
Acqua Madre
Let's explore the Jewish Ghetto where lies the Acqua Madre! Are you familiar with the concept of Hammam? You must be, and now you get to experience the Hammam here. The spa offers a unique experience as here you go through different baths and showers at different temperatures. You also get to have exfoliation and different massage treatments. Do not miss the natural scrub, it is one of a kind experience. If you really want to treat yourself then maybe you should consider the Shiatsu-style massage. The spa has some special timings for women only, so gals enjoy your cozy Hammam time and lose yourself in pure luxury.
Rocco Forte Spa
The spa of your dreams awaits you at Hotel de Russie, truly the Rocco Forte Spa is synonymous with luxury and the perfect place for you to indulge your senses. The treatment you receive here goes beyond mere scrubs and massages. You follow the footsteps of ancient Romans as you get ready for a comforting footbath, a ritual involving essential oils transporting you back to the time when Romans followed those rituals. If possible, devote an entire day here, the spa comes complete with acupressure rituals, salt water hydropool, Finnish sauna, a great gym and many other things.
Rome's spa scene extends far beyond and waits for you to explore. We do offer the best family tours in Rome but we understand that touring Rome can be tiring, especially in the summer heat. Perhaps these suggestions will give you that extra push to leave the kids behind, and enjoy some relaxing time for yourself.
Happy spa day to you!