Rome is unarguably breathtaking during the day, but as the sun dips down the horizon, it reveals an entirely different kind of allure. Illuminated by the soft glow of the street lamps, the rustic piazzas and neighbourhoods appear more romantic and inviting. There's a more serene side to the city that comes alive only after dark – bathed under the moonlight radiance.
That's why the evening is the best time to explore Rome. The city starts to unwind after sunset. Below, we've handpicked some of our favourite things to do at night.
Book Rome Evening Tour
One of the highlights includes taking an evening stroll through the ancient, cobbled streets of Rome. Laden with grand ruins, ochre-hued buildings and magnificent piazzas, these streets celebrate the feats of a glorious past.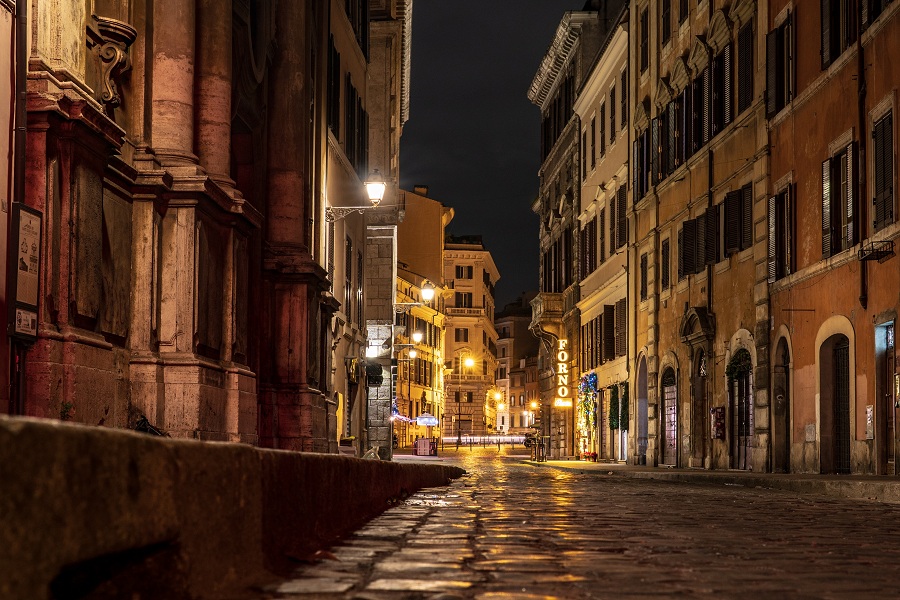 The Eternal City is awash with myriad architectural treasures. Be it the Pantheon, the Trevi Fountain or the Spanish Steps, set against the night-time sky, all the heritage sites are LIT. They look exquisite and less intimidating without crowds. To breathe in such timeless beauties in solitude is an experience of a lifetime.
Early reservation of private tours of Rome for families is recommended.
Explore Roman Neighbourhoods
Even though most of the medieval neighbourhoods look timid and idyllic during the day, the tempo rises after dusk when cheerful, young hordes descend upon the provincial bars and cafes for a convivial aperitivo. Trastevere, Testaccio and San Lorenzo are key neighbourhoods that hum with activity. Their narrow streets are dotted with small eateries, trattorias and bars that serve delectable treats coupled with live music. Big Mama is a must-visit bar if you happen to be in the Trastevere district at night.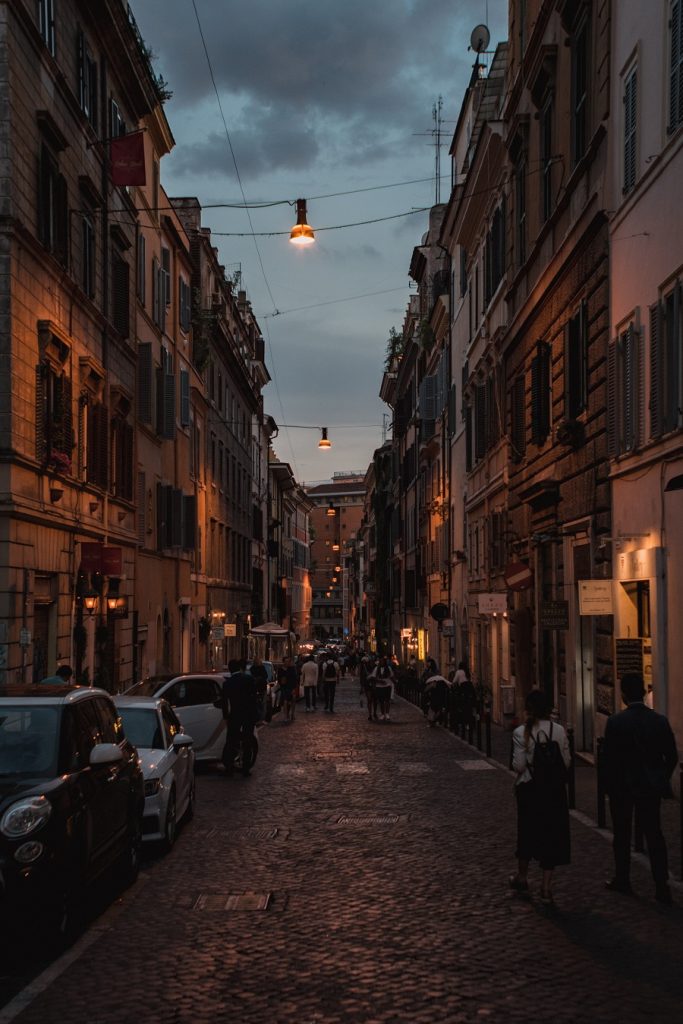 Visit One of Rome's Rooftop Bars
The Eternal City has a wide number of rooftop bars and restaurants with breathtaking panoramas. Indulging in the tradition of aperitivo over gorgeous sunset views is one of our favourite things to do in Rome. For that, we recommend its rooftop restaurants. They are the best places to spend a balmy summer evening with your significant other sipping glasses of prosecco, which generally comes with small servings of meats, bruschetta and cheeses.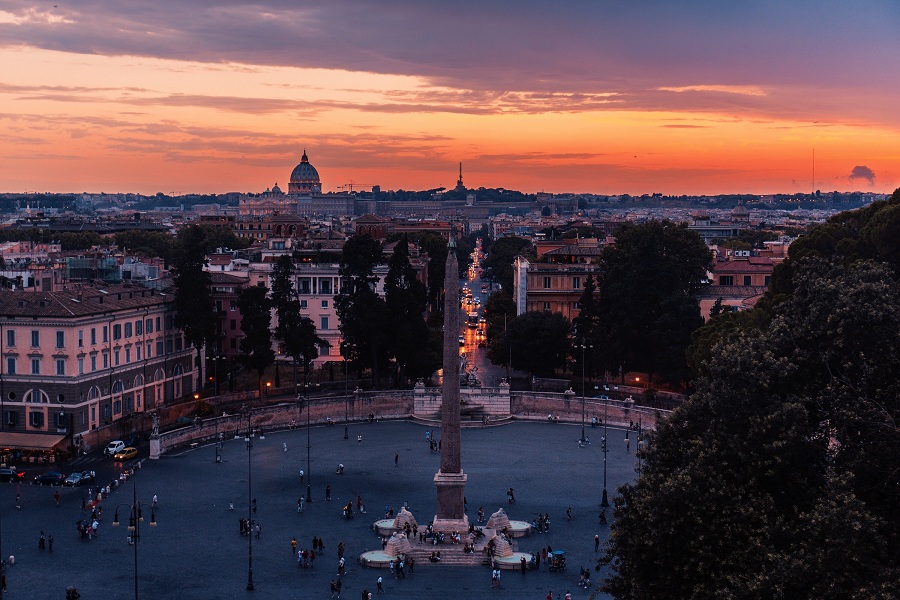 Our favourites include the rooftop bars of Hotel Raphael and Hotel Minerva. They are posh, exclusive and very romantic!
Enjoy a Traditional Italian Dinner
Eating out is one of the greatest delights of visiting Rome. Dinnertime in Rome usually starts at 9 PM and lasts for at least two hours. Italians like to savour their meal slowly. Rome's dining scene is a quaint mixture of alfresco settings, bustling trattorias and Michelin-starred restaurants. However, if you are looking for an authentic Roman meal, head to one of its many sociable neighbourhood pizzerias. They serve the most divine thin-crust pizzas and white wines sourced from the adjacent Castelli Romani hills.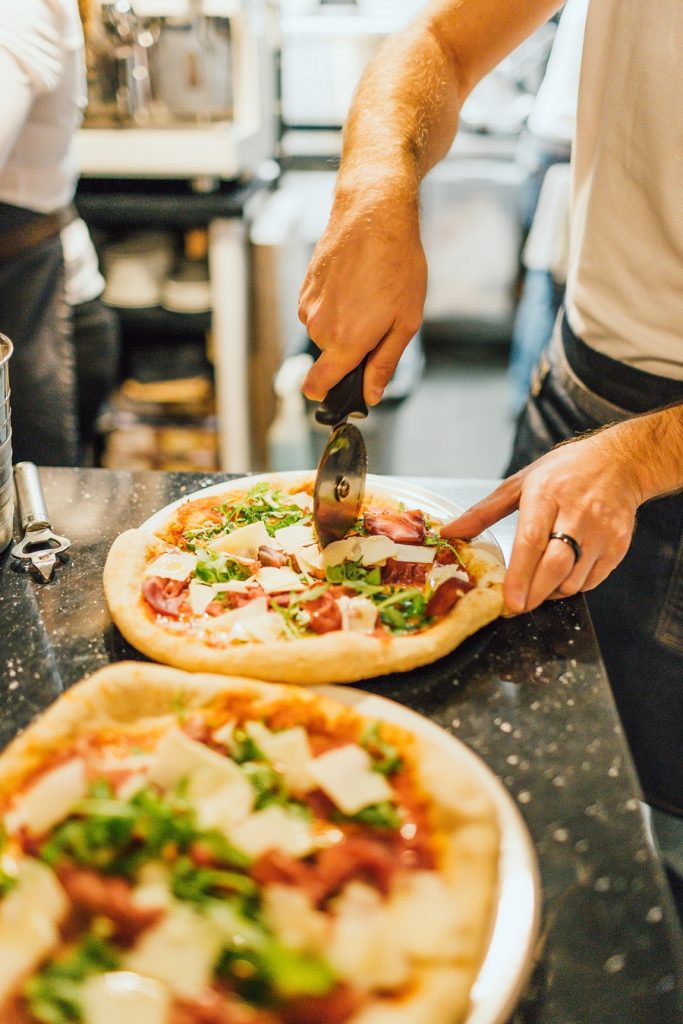 Buon Appetito!
READ ALSO OUR NEW UPDATES