Rome is a city steeped in art and antiquities, replete with the marvels of architecture and studded with fascinating ruins from its imperial past. But, rarely does one know about the singular island in the middle of the river Tiber, entwined with legends and mysteries.
A Step Back in Time
There are myriad legends surrounding Isola Tiberina, however, according to the most popular of folklores, it was formed after the fall of the infamous ruler Tarquin Superbus, when his body was dropped into river Tiber.
The island is also famous for being the hub of medicine and is recognized for its associations with healing the sick. In fact, you would still find a dilapidated well inside the Basilica of St. Bartholomew, the sacred waters of which were revered for their restorative powers. The tradition of healing, for which the island was famous, is still kept alive by the Fatebenefratelli Hospital, curing patients since 1585.
Do you know that there used to be a temple from the 3rd century BC, which now houses the Basilica of St. Bartholomew?
For more interesting discoveries like these, check out the best family tours in Rome.
What's on the Island
Situated where the River Tiber takes its southern bend, Isola Tiberina is an island connected to the mainland of the Eternal City with two bridges. Thus, the island also goes by the name Insula Inter-Duos-Pontes or "the island between the two bridges".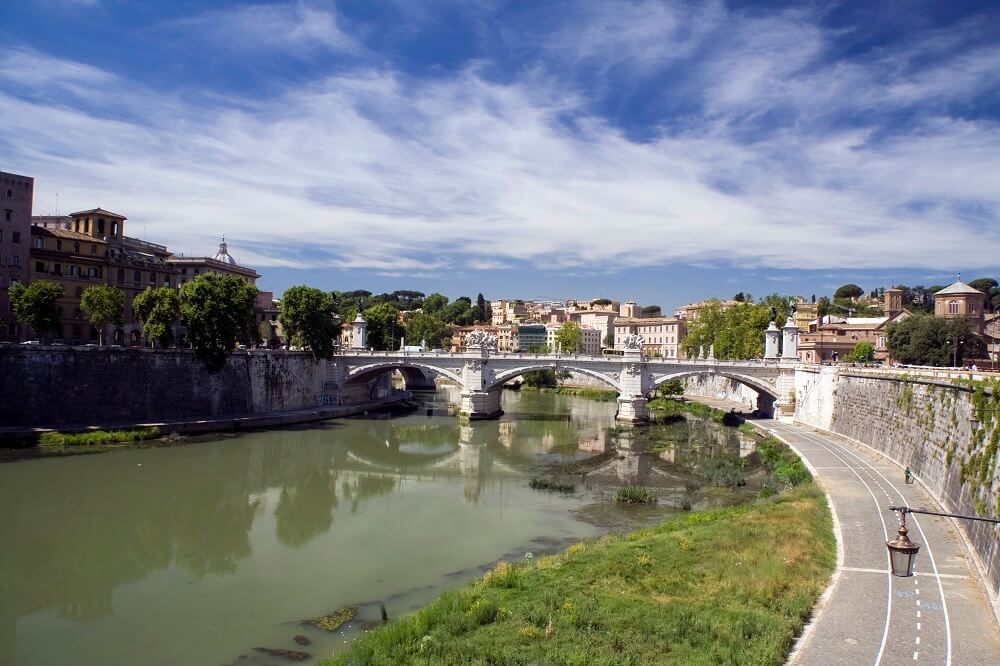 Isola Tiberina is famous for being the world's smallest island among the inhabited ones. You can visit Rome's sole island as soon as you cross the oldest Roman Bridge, Ponte Fabricio, which is strikingly in the same condition as it was when founded back in 62 BC.
Despite its size, the tiny island of the Tiber is resplendent with numerous sights within its small confines. The charming cobbled streets will lead you through the 10th-century Basilica, make you wonder at the fully functional hospital run by the Brothers Hospitallers of Saint John of God and lastly, let you experience L'Isola del Cinema, the annual film festival of the island.
The Island and the Festival
Don't miss out the annual festival of L'Isola del Cinema which is in its Silver Jubilee this year, 2019. It starts from 13th June and extends till the 1st of September every year and is an added splendor which you can enjoy with our tailored private tours of Rome for families.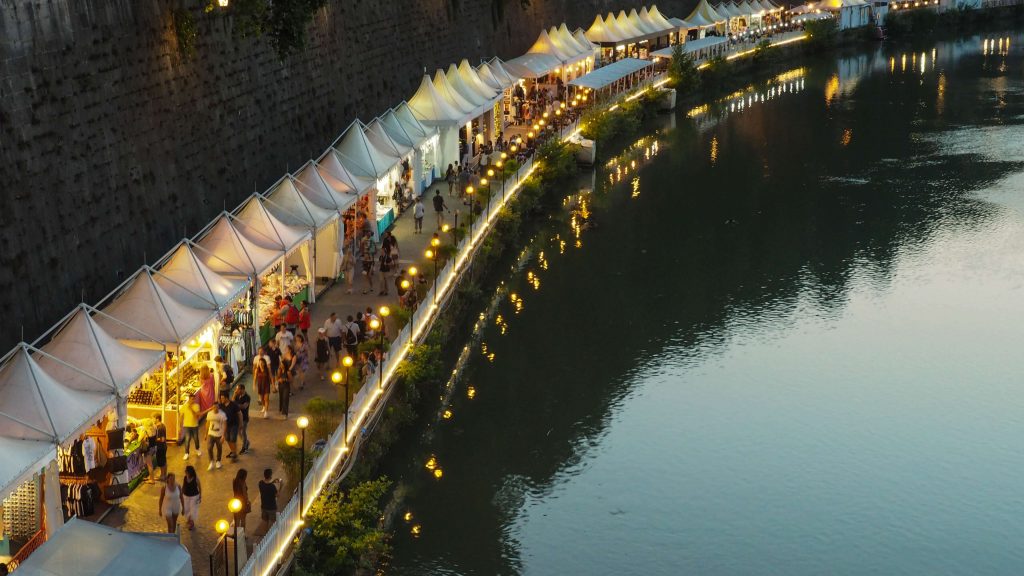 This year, the festival boasts over 80 evenings of enthralling entertainment, including previews, thematic reviews, awards, competitions, unpublished works, master classes, exhibitions, screenings in their original languages and much more. So, without any further delay, venture forth to Rome now and delve into the overwhelming festive season. You won't regret it.
READ ALSO OUR NEW UPDATES