Rome, the breeding ground of Baroque culture is an open-air museum peppered with Gian Lorenzo Bernini's jaw-dropping art;  imbued with passion, talent and vitality, his works of art are the epitome of Baroque extravagance. Each of his work is full of innate drama, emotion and action.
Born in Naples in 1598, Gian Lorenzo Bernini is one of Rome's most prolific and beloved artists of all time. Though he didn't invent the Baroque art style, he definitely helped popularize and morph it into one of the best-defined architectural and artistic expressions of the 17th century Rome. Throughout his entire life he had played diverse roles as an architect, writer, painter and actor – but, it was his awe-inspiring sculptures that drove him to everlasting fame and glory.
Interestingly, the ancient streets and piazzas of Rome are filled with such evocative masterpieces. They even appear in the list of Vatican Tours' top attractions. Below we look at Bernini's greatest hits in Rome and where to locate them.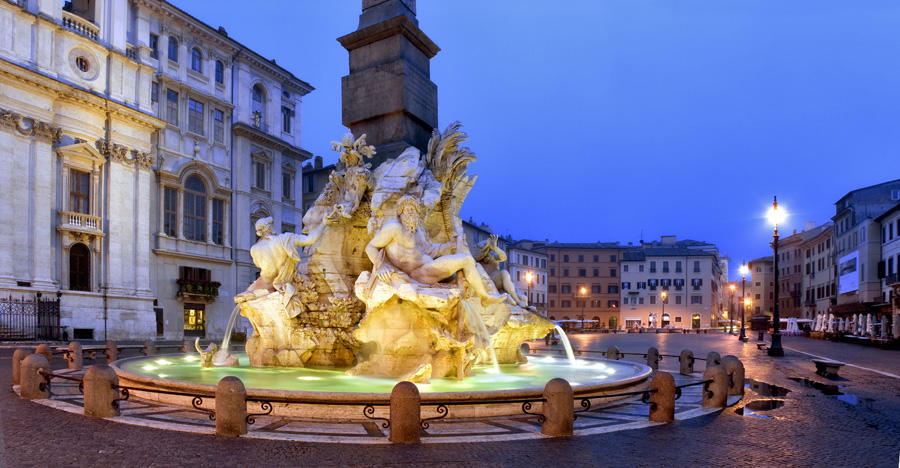 Saint Peter's Basilica and Square
The Vatican City houses the biggest collection, including some of the most renowned works by Bernini in the whole of Rome. Most notable is the sweeping colonnade along St. Peter's Square. Topped with 140 beguiling statues, the magnificent, elliptical colonnade symbolizes 'welcoming arms' – intended to invite guests from far and near.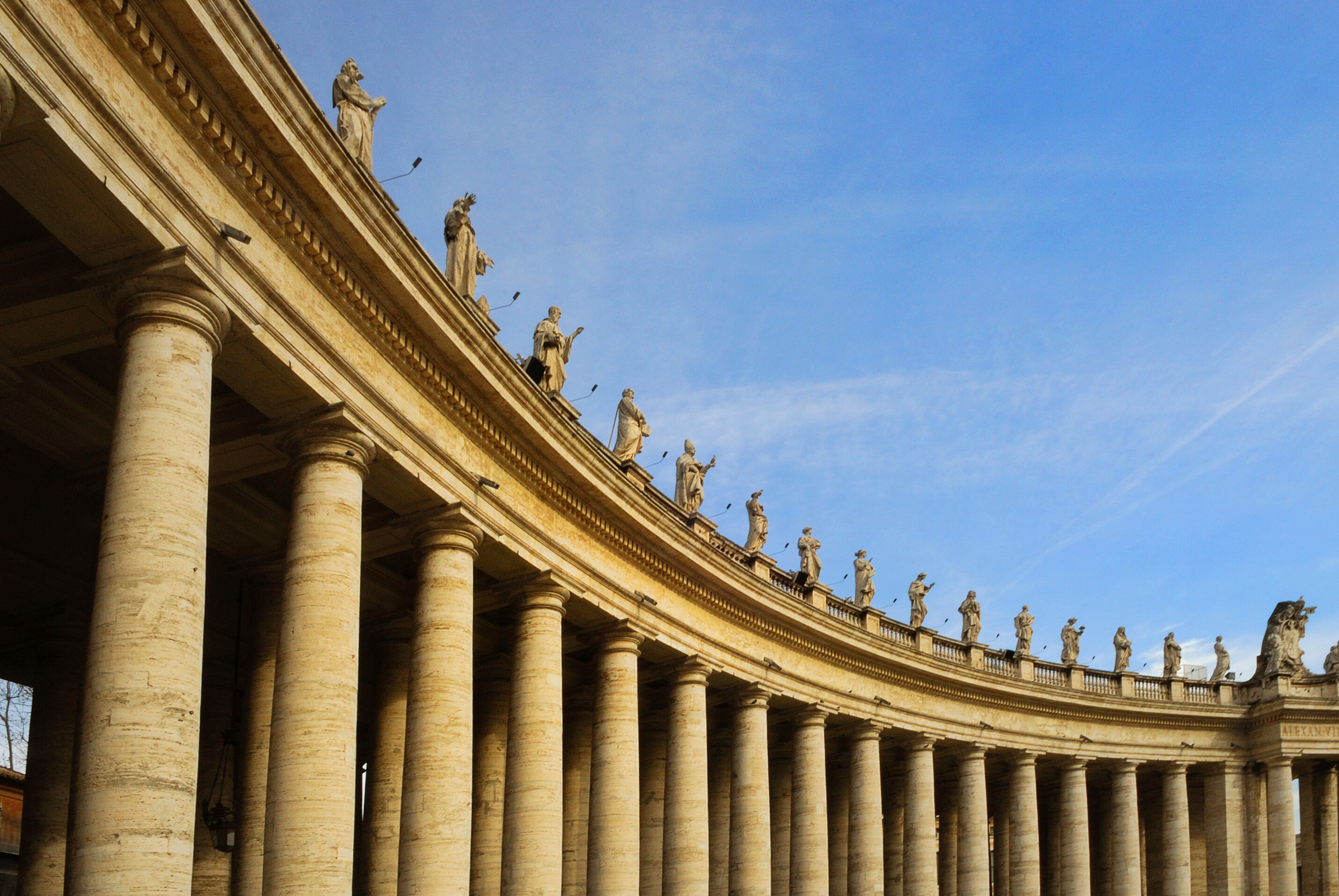 Inside the basilica, beneath the spectacular dome by Michelangelo, rests Bernini's magnificent bronze and gold Baldacchino: a brilliantly designed bronze baldachin canopy that looks over the high altar. Undeniably, it is an elaborate art piece straight from the Baroque period and it reminds us of an ornate Jewish wedding altar or a four-poster bed flanked by twirling embellished posts on both sides.
An encompassing tour of St. Peter's Basilica and Square is almost pre-requisite for anyone who is visiting Rome. Vatican City is an oasis of artistic treasures; with best Vatican City tours, you can easily admire these masterpieces at your own pace. Our skip-the-line privileges and English-speaking local tour guides ensure you get an amazing interactive tour experience in Rome.
Piazza Navona
Rome features a number of resplendent fountains – courtesy Bernini! His most famous, however, is the Fontana dei Quattro Fiumi in Piazza Navona. Etched in the heart of the cinematic oval square, the Four Rivers Fountain is a fanciful embodiment of four major rivers flowing through the four great continents of that time, namely Asia, Europe, Africa and America.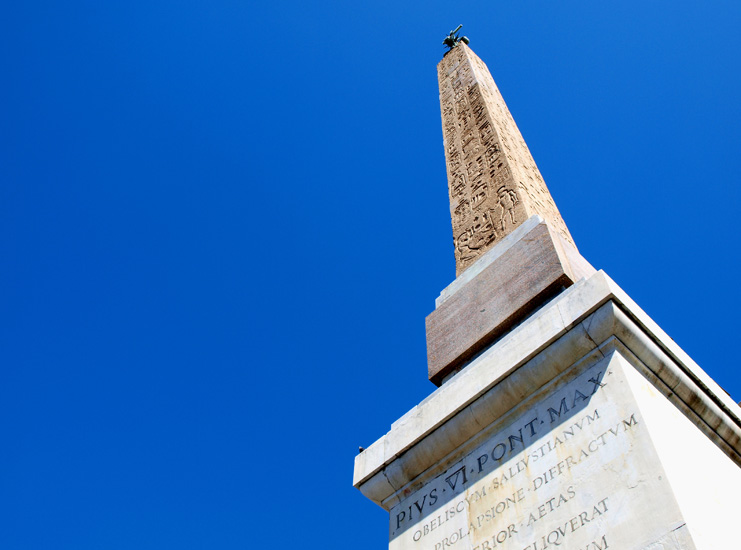 A towering Egyptian obelisk rising from rugged travertine rock – surrounded by gushing water and supported by figurative representations of the four principal rivers – is surely a spectacle of absolute wonder!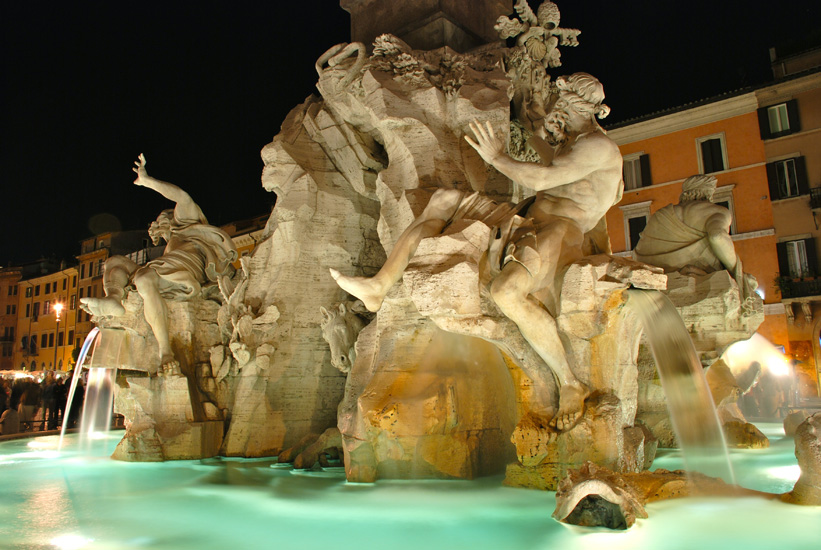 Study the minute details of the giant figurines above the fountain and you'll notice how they show disdain towards the church of Sant'Agnese in Agone, designed by Borromi, Bernini's arch-rival.
Galleria Borghese
If you want to admire some of Bernini's earliest artworks, head over to Borghese gallery. The former summer mansion of Cardinal Scipione Borghese showcases a few of the most extraordinary sculptures realised by Bernini in his late teens and early twenties – including his transcendental portrayal of Apollo and Daphne (1622–25), his poignant interpretation of David (1623–24) and his hyper-realistic sculpture of the Rape of Persephone (1621–22). Arranged against the stunning backdrop of the villa, each of the emotive Baroque sculptures speaks volumes of artistic intricacy and magnificence.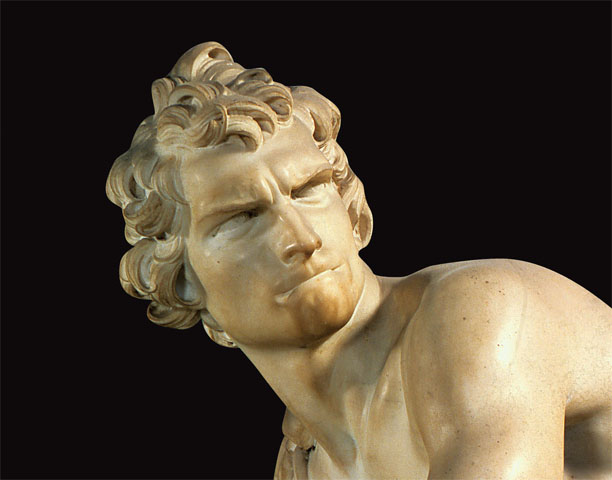 However, the iconic sculpture of Apollo and Daphne is of particular interest: a massive marble masterpiece depicting the mythological tale of tormented love between the two. The vivid detailing of how Daphne was deformed into a laurel tree, under the command of her father Peneus, the revered god of the woods, to deter the advances of God Apollo is painstakingly beautiful. The sheer portrayal of marble leaves slowly spreading from her fingers will leave you awestruck.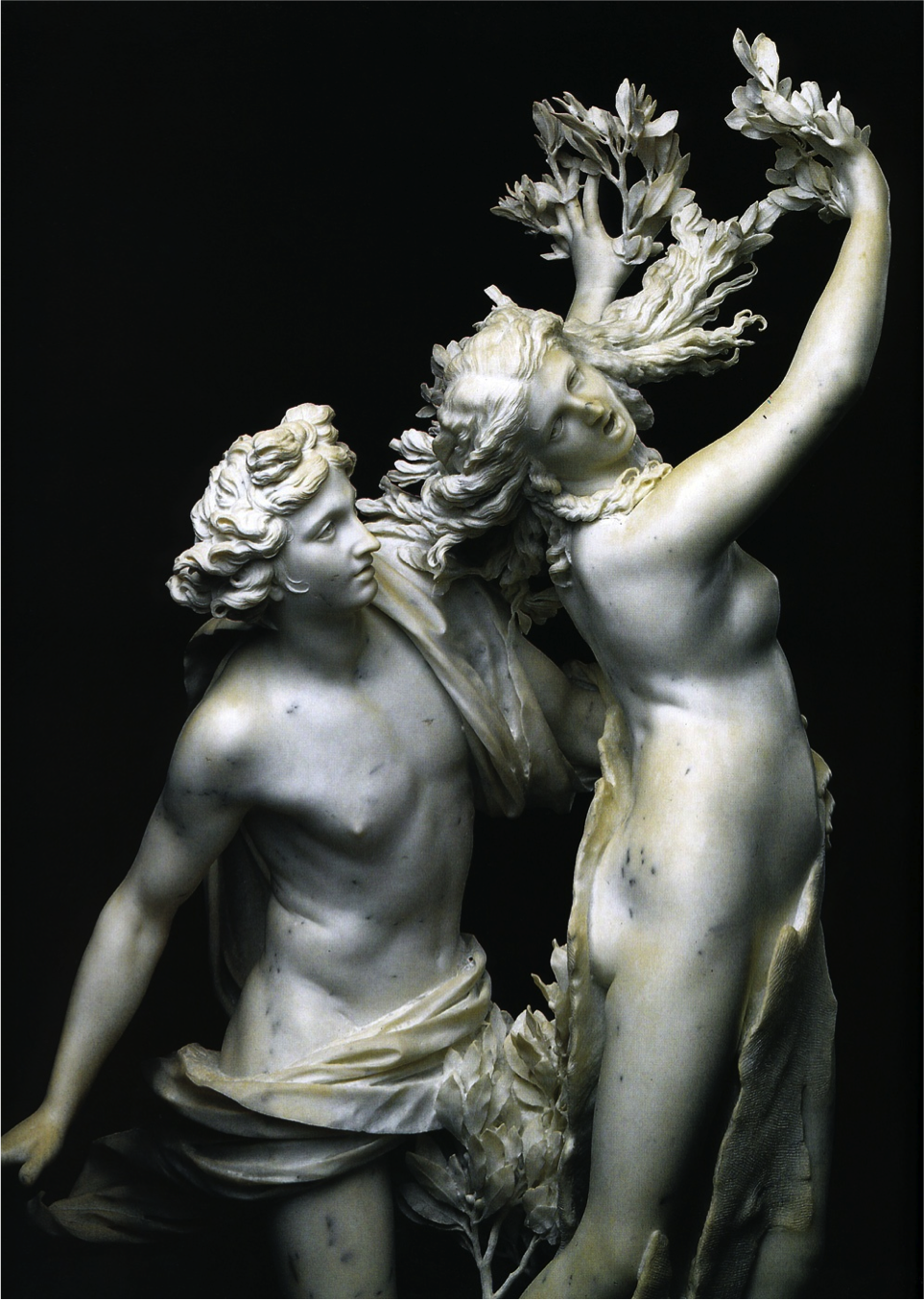 That being said, Rome is a sprawling canvas of Bernini's triumphs. Many even say Bernini has shaped the very idea of the Eternal City. Agreed or not, there are countless Bernini gems, including paintings, vases, fountains, palazzi, churches and sculptures – all scattered across the city; in this blog, however, we could cover only a handful of them. If you want to take in all these beauties, you have to plan a quick trip to Rome. We can help you with that!
For more information, reach us at Vatican Tours.
READ ALSO OUR NEW UPDATES