Prices of flights and hotels drop substantially during the winter months which means that it is a great time to come if you are on a budget. So, if you are bringing the whole family to Italy then this would be a good time to do it, save some money while still enjoying the best family tours of Rome.
What to expect?
Well, usually tourists from all across the world flock to Rome during the summer months which is the peak tourist season here. There are generally a large number of crowds throughout the city from April to October. Winter, being the offseason, is a charming time to visit as there are far fewer visitors. So, less crowd means that when booking tours, such as our semi private Vatican tour, you could possibly have the guide all to yourself. Not only are the sites less busy, but the restaurants, bars and cafes are also less crowded so you can get into the best places in town without making reservations months in advance or waiting in lines to sit down.
The weather
Winters in Rome are generally generally quite mild, it rarely snows in the city but temperatures can drop below freezing. As long as you have a good jacket and hats and mitts for the children you should not be too cold. Rome is also blessed with plenty of sunshine so during the winter days, if you are in the sun you can most often take your jacket off and be perfectly comfortable under the warm rays. Rome however has its rainy season in the winter so do pack an umbrella in case as well.
What to do?
You would obviously be checking out the top tourist destinations, and like mentioned earlier all the sites would be much quieter and enjoyable.
Try ice-skating: If you are looking for some fun adventure, then nothing could be better than ice-skating. There are temporary outdoor ice-rinks that dot the city, take your pick, Ice Park Cornelia is a good place to try your skills. If it is a family tour then your kids can have fun too as they crisscross on ice surrounded by sparkling lights. Parco della Musica is where you can enjoy not just ice-skating but also, some good food, and music to accompany you.
Stroll around Christmas markets: If you happen to land in Rome before Christmas then you must take advantage of this opportunity and explore the Christmas markets which are full of splendor, treats and yummy foods, mulled wine and festive mood all around. There are fairs to check out along with fun rides, visit Piazza Navona which has some small rides and games. Piazza Mazzini is another hotspot for games and rides so if you are staying in the area of the Vatican then this would be a good option for you. Even if you do not shop, the brilliant Christmas decorations and festive lights that wrap up the whole city would be reason enough to be in the city in winter.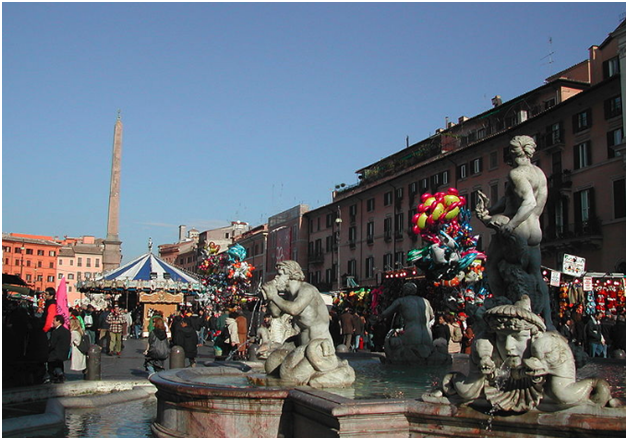 Celebrations: If you are in Rome for Christmas then you must visit Saint Peter's Basilica on Christmas Eve to attend the midnight mass at the Vatican. Of course New Years Eve in Rome is also quite enjoyable. Italians have a love for fireworks and the whole city will light up when the clock strikes midnight. Piazza del Popolo is the place to be for New Years if you wish to celebrate with the crowds. After the New Year we have another celebration; the Epiphany that takes place on January 6th.
Shop and eat: Winter is the perfect time In Rome to shop, not just holiday shopping and buying gifts for the loved ones. This is the time when seasonal sales (Saldi) take off so you should take advantage of them. With the lack of visitors in the city, you can move from shop to shop at your own pace. While popping in and out of the shops, do not forget to get a bag of roasted chestnuts straight off the fire from the many street sellers, and do not forget to get cozy with some different sumptuous pasta dishes and Italy's famous red wine. Keep an eye out for carciofo romanesco which are in season local artichokes.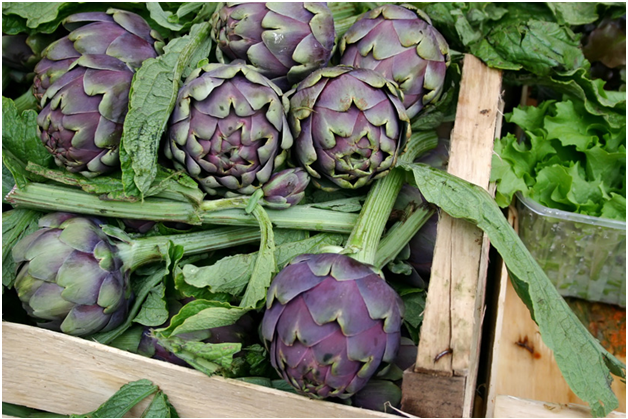 Rome in the winter transforms into a beautiful, sublime place which is hard to resist, especially if you enjoy colder climates. But, since the winter is not too harsh, you can still explore the beautiful streets in Rome without freezing too much. Would you consider planning a trip to Rome this winter? It would be so worth it.