Rome, the Eternal City and the seat of ancient civilization, spanned countless generations of citizens and, quite evidently, perennial aspects of western civilization like piazzas, baths, places of worship and markets. For the best family tours in Rome, scores of options are available if you are a travel enthusiast. Today, however, we will be concentrating not on touring Rome but on shopping in Rome.
The legacy of traditional Roman markets lives on to date. Among the markets note that there are food markets and flea markets, street markets with second hand goods on sale. The latter includes a range of options with great collections of wares and the great prices. It is no surprise then that tourists tend to walk the beautiful streets in Rome in search for that perfect shopping experience.
Vintage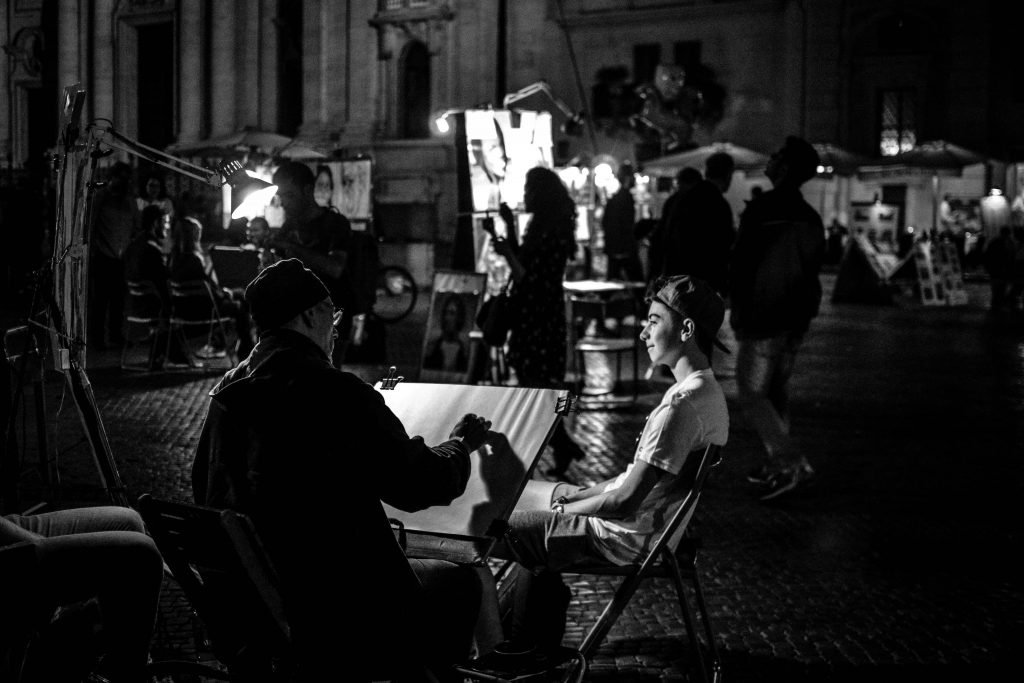 There is a wonderful market only for vintage wares and goods at Via del Governo Vecchio. Here you tend to get everything from bags and shoes to great clothing and hats and even great food and wines. The market is flooded with visitors all year round for its evergreen collection.
And for more vintage shopping, you can take a stroll down Rione Monti on weekends. Shopping at Mercato Monti is a great idea for it has a wealth of designer clothes, shoes and accessories. In fact, unlike conventional vintage markets, this one also offers great art works and illustrations.
So let your inner creative spirit indulge in a fanciful shopping spree. Young fashion designers and collectors throng the market every weekend, enthralled by its organized set up in the basement of a hotel in Monti. Every shop owner has an interesting story to tell about the wares they are selling.
Market on the River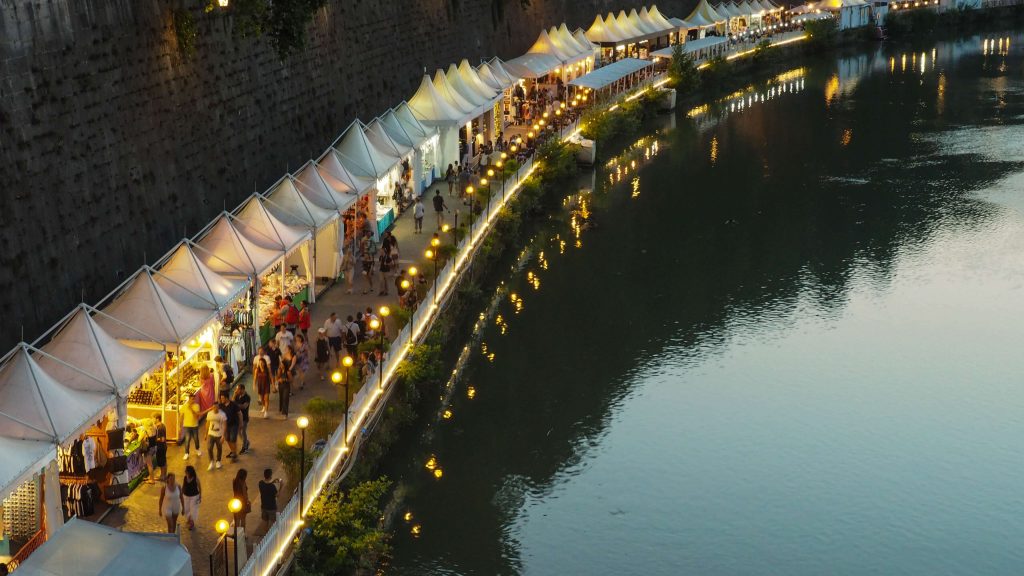 The Ponte Milvio market is one of the great markets Rome boasts of. Situated along the Tiber river, near the Piazzale di Ponte Milvio, this market is a serene place to hang about and shop. Breezy and beautiful, this market offers you a rare view and it is the place to buy chic furniture and clothes from.
The Borghetto Flaminio Market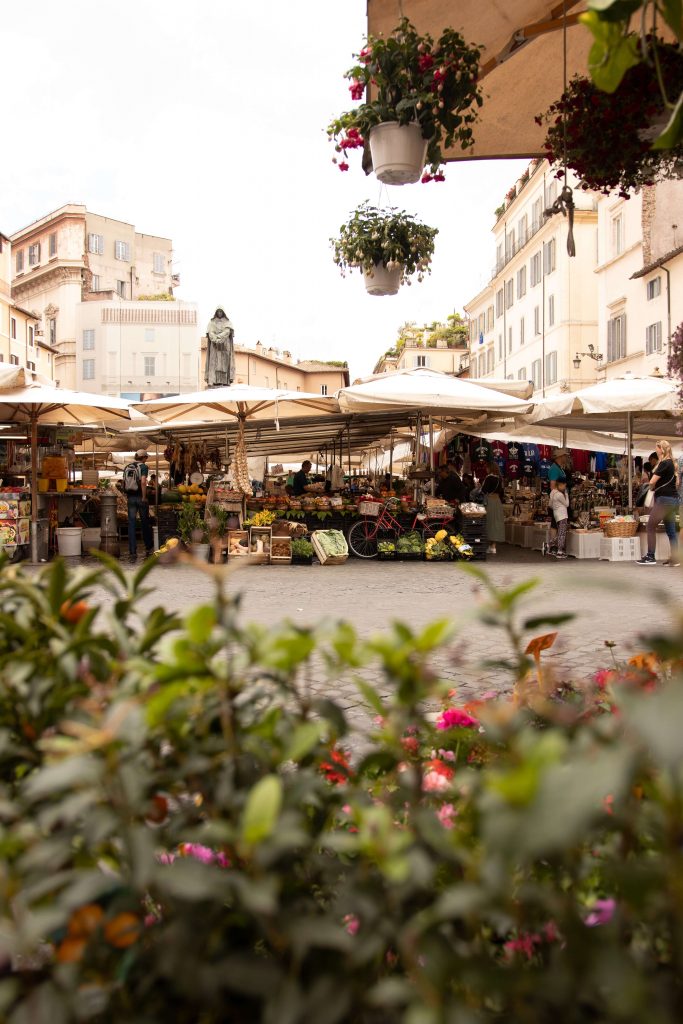 This market is considered one of Rome's best flea markets. The elegantly organized shopping extravaganza is held every Sunday morning, a 10 minute walk from Piazza del Popolo, near the residential neighborhood of Flaminio. The Borghetto Flaminio market has a two Euro entry fee which is worth the cost. Here one could find anything from centuries old artwork to stacks of vinyls to a mink overcoat or a vintage Pucci dress.
The Porta Portese Market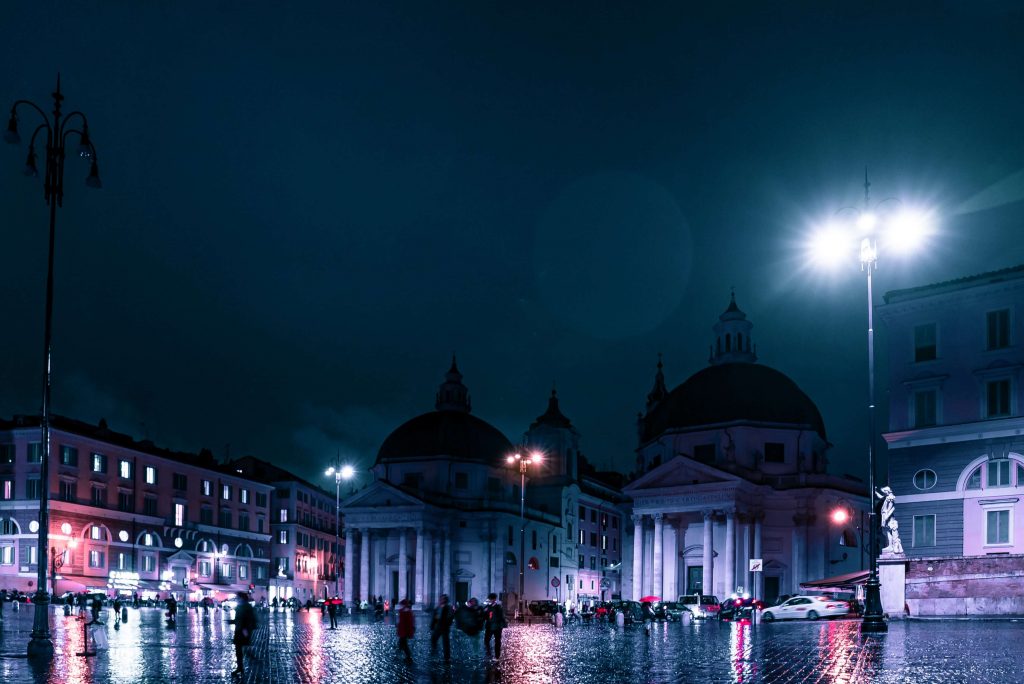 This longstanding market occupies several kilometers of a road at the edge of Trastevere every Sunday morning. The Porta Portese market is an extremely peopled and chaotic one. It is a place the experienced shopper heads to for shopping for there is as much trash on sale as there are real gems. You have to come prepared to jostle and push your way through to pick the really good wares. There is everything on offer here, the range is dizzying! From large antique pieces of furniture fit for a parlour to buttons from designer houses, the collection here is mind-boggling. There are great bars and places to eat nearby as well.
Rome is the shopper's paradise for reasons that are obvious. It is the hub of Italian fashion and antique wares and thus, a heaven for those with money to spend on a shopping spree. But it is also a rich source for bargain hunters.
READ ALSO OUR NEW UPDATES